AZPW Maintenance Services
Our Flooring Installation Services
At AZPW Maintenance Services, we understand the importance of high-quality flooring for commercial and industrial settings. That's why we offer a wide range of flooring installation services to meet the unique needs of our clients. Our expert team of installers has extensive experience in the industry and is committed to delivering exceptional results every time.
We offer installation for a variety of flooring materials in the commercial and industrial setting
Including but not limited to:
Epoxy flooring

Concrete polishing and staining

Urethane and MMA flooring

Vinyl flooring

Carpet tiles

Ceramic and porcelain tiles

Natural stone
Our installation process begins with a consultation to understand your specific needs and goals. We then develop a customized flooring solution that meets your requirements and fits within your budget. Our team will work closely with you throughout the installation process to ensure that the final result meets your expectations.
When choosing the right flooring installation for your commercial or industrial space, it's important to consider factors such as durability, cost, and maintenance requirements. Consulting with an experienced flooring installation company like AZPW Maintenance Services can help you make an informed decision and ensure that your flooring meets your specific needs and requirements.
Above all, we will act with:
Integrity

Social Responsibility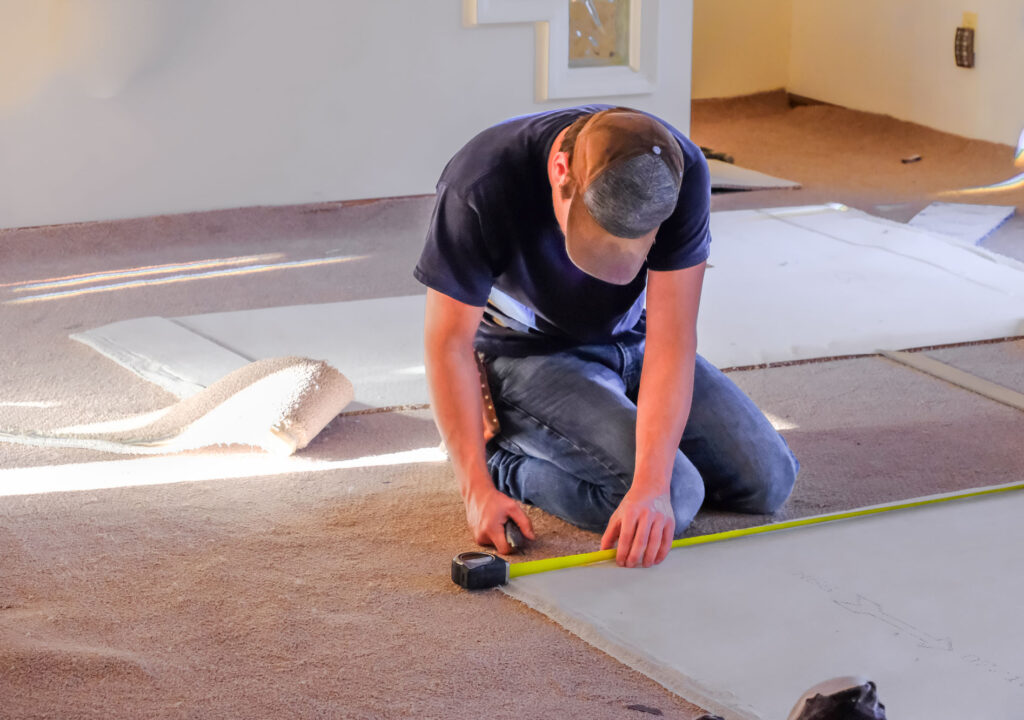 Industries Served
We have experience working in a variety of industries, including:
Manufacturing and industrial facilities

Healthcare and medical facilities

Educational institutions

Retail and commercial spaces

Hospitality and entertainment venues
No matter what industry you are in, we have the expertise and experience to deliver exceptional results for your flooring needs.
Flooring Repair and Maintenance
In addition to our flooring installation services, we also offer flooring repair and maintenance services. We can repair cracks, chips, and other damage to your existing flooring and provide ongoing maintenance to keep your floors looking great for years to come.
Why Choose AZPW Maintenance Services?
When you choose AZPW for your commercial and industrial flooring installation needs, you can expect:
Expertise and experience in the industry

High-quality materials and equipment

Custom solutions for unique flooring needs

Commitment to customer satisfaction and long-term relationships
Quality and Customer Satisfaction Guaranteed
At AZPW, we take pride in our workmanship and are committed to delivering quality results. We use only the highest quality materials and equipment to ensure that our installations are durable, long-lasting, and easy to maintain. Our team is trained in the latest installation techniques to ensure that each project is completed efficiently and with the utmost care.
We also prioritize customer satisfaction and strive to build long-term relationships with our clients. We will work with you to ensure that your flooring needs are met and that you are completely satisfied with the final result. Our team is available to answer any questions or concerns you may have throughout the process.
 If you're in need of commercial or industrial flooring installation services, contact us today to schedule a consultation.
We look forward to working with you to develop a customized flooring installation solution that meets your needs and exceeds your expectations.