AZPW Maintenance Services
COMMERCIAL MAINTENANCE SERVICES WITH A TRADITION OF EXCELLENCE
If you're looking for a quality maintenance service company, and your business is located in the Houston Metropolitan Area, then you've come to the right place.
AZPW Maintenance Service Co., Inc. provides commercial-grade services, tailored to your business needs. Our professionals provide high-quality service quickly and efficiently, every time. Since our inception, we have set the bar in our industry in regard to customer satisfaction and quick turnaround.
OUR MAINTENANCE SERVICES
AZPW Maintenance Services Co., Inc. provides a wide range of services to industrial, commercial, and residential customers. Because different types of jobs require different equipment, we use industrial-grade equipment to ensure the job is done right. We have the ability to service all commercial, industrial, and residential structures, including townhomes, condominiums, government buildings, high-rise buildings, multi-tenant apartment buildings, hotels, shopping malls, strip centers, parking garages, and parking lots.
Below is a list of many of the Commercial & Industrial services we provide:
Power Washing, Roof Cleaning & Graffiti Removal

Painting & Water Proofing

High Dusting

Window Tinting

Window Washing

Concrete/Asphalt Paving

Parking Lot Striping

Flooring
Above all, we will act with:
Integrity

Social Responsibility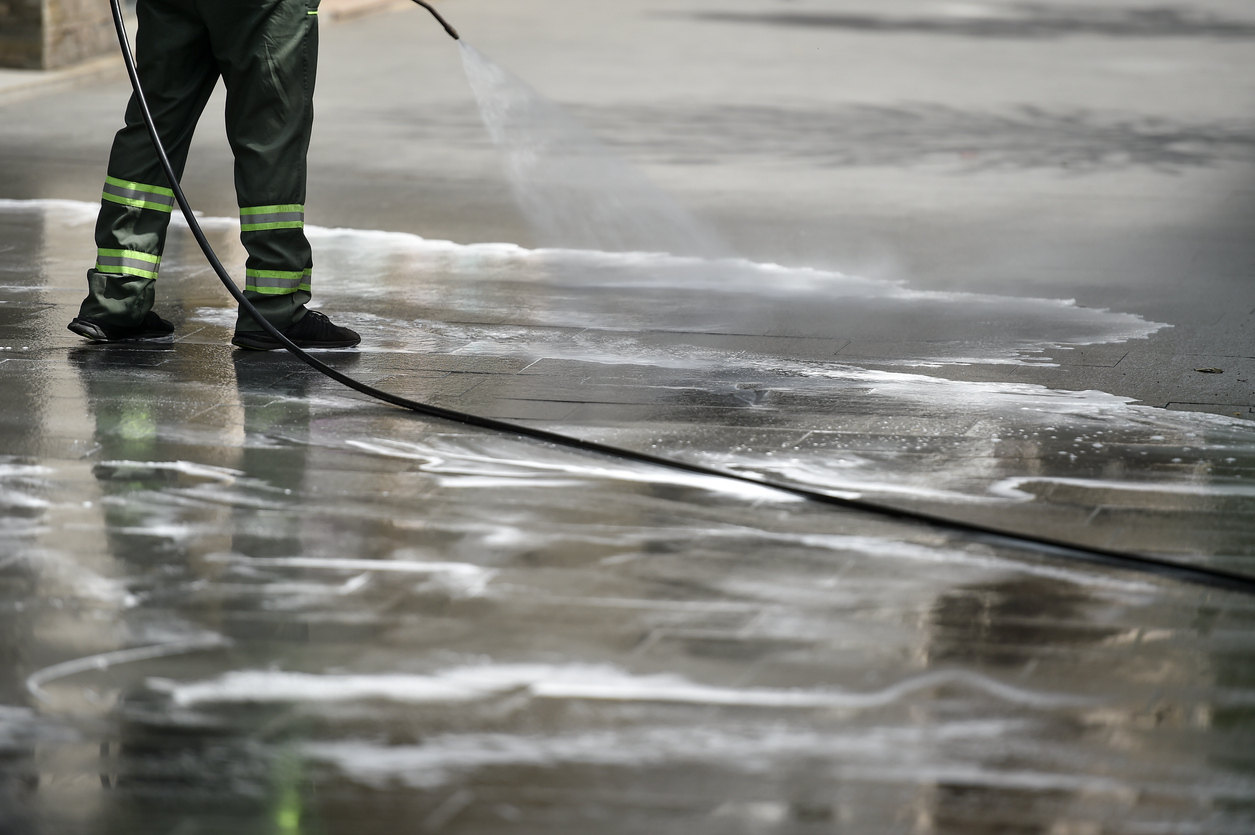 ADDITIONAL RESIDENTIAL MAINTENANCE SERVICES
For our Residential customers we can provide:
Metal, Asphalt, Cedar, Copper, Shingle & Slate Roofs

Aluminum

Rock Walls

Metal

Marble, Tile, Granite, Terrazzo

Tennis Courts

Drive Ways & Walkways

Pool Areas

Patios

Hardi Plank, Vinyl Siding, Stucco

Chimneys

Fences
MAINTENANCE SERVICES CLIENTS INCLUDE
National Management Companies
National Retailers
Stand Alone Stores
Shopping Malls
Federal/Government Agencies
Multi-story Stores
Storage Facilities
Boats
Golf Courses
Homeowner Associations
Town Homes
Condominiums
Hi-Rise Buildings
Property Management Buildings
Multi-Tenant Apartment Buildings
Government Buildings
Office Parks
Shopping Malls
Shopping Strip Centers
Hotels/Motels
Restaurants
Hospitals
Airports
Warehouses
Factories
Stadiums
Parking Garages
Parking Lots
WATER RECOVERY
AZPW Maintenance Services Co., Inc. understands the environmental concerns today's business owners face. For that reason, we offer a water recovery service. Now with the new environmental cleaning regulations some cities and towns have laws stemming from the Clean Water Act that will not allow a company to wash trucks or equipment on their property because of the effects the waste water may have on the soil. By using the latest technology in water recovery, AZPW Maintenance Services Co., Inc. can recover the waste water with vacuums, oil-water separators, berms, booms and oil socks, then take it to be treated and disposed of properly, thus allowing us to wash anywhere with no environmental concerns to the customer.