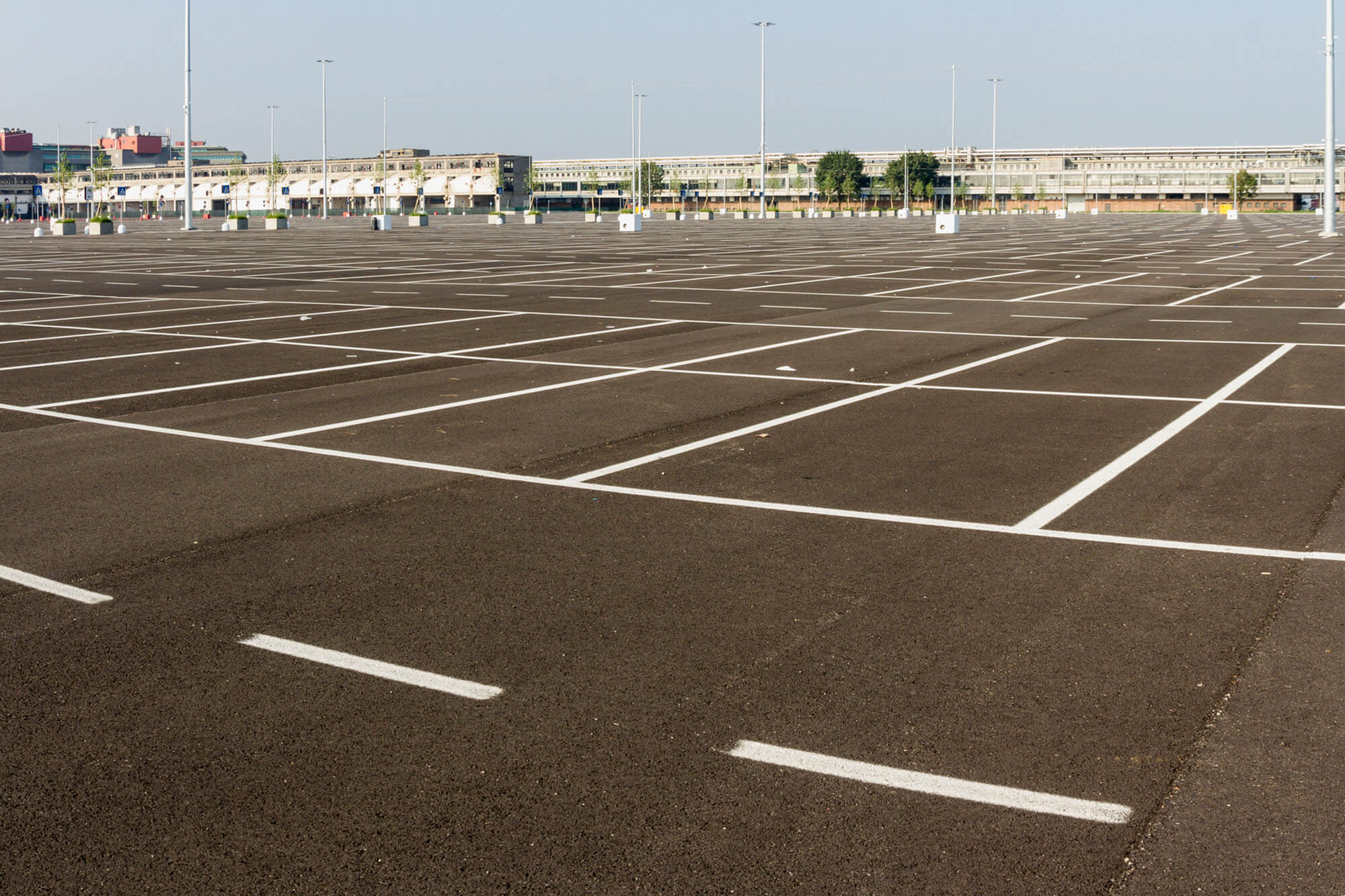 DOES ASPHALT NEED TO BE SEALED? WHY SEALCOAT?
An asphalt parking lot or driveway represents a significant investment and requires attention. Raw wood on a building requires paint and a cedar deck needs stain. These are protections against damage by the elements. The rich black appearance stores heat from the sun making the asphalt more flexible and pliable.
Asphalt and Blacktop Areas Don't Seem to get the same priority but seal coating a sound pavement will give it a much longer life than that of unsealed pavement. Our goal is to minimize damage to the surface and to avoid or delay an expensive asphalt overlay or complete removal.
HOW TO KNOW WHEN THE INSTALLATION IS BEING DONE RIGHT?
As a conscientious owner, you want assurance that the contractor you hire will do a quality job. Asking questions can help. Several are listed below for your convenience. It is important that you take time to ask questions about all aspects of your project with a qualified contractor.
Will the excavated area be a minimum of 6″ (150 mm) wider than the actual paved area?
Yes, when the aggregate base is placed in the excavated area, the extra width will help ensure the stability of the base at the edges, and provide space for the required edge restraints.
HOW WILL THE CONTRACTOR GRADE THE INTERLOCK PAVER INSTALLATION FOR DRAINAGE?
By sloping the paved area away from the house at a minimum of 2%.
WILL THE AGGREGATE BASE ABSORB OR HOLD WATER?
No, when compacted properly, its density will minimize the deformation and/or heaving of the paved surface during freezing or thawing.
WILL THE BASE BE AGGREGATE, RANGING IN SIZE FROM APPROXIMATELY 3/4″ (20 MM) TO SAND?
Yes, this facilitates compaction to a required density while allowing proper water drainage.
HOW WILL THE AGGREGATE BASE BE COMPACTED?
In 4″ (200 mm) layers to achieve the maximum density and load-bearing capacity. Each layer will require several passes of a 350 psi compactor to achieve this.
WILL THE BEDDING SAND BE LOOSELY SCREENED TO A DEPTH OF 1″ (25 MM), BUT NO THICKER THAN 1 1/2″ (40 MM) THICK?
Yes, the loosely placed, even layer of washed, coarse sand provides a setting bed for the pavers. When the pavers are placed on the sand and compacted, the sand moves up into the joints. This causes the pavers to interlock and become level after compaction. Note: limestone screenings and stone dust should not be used for bedding sand.
HOW WILL THE CONTRACTOR ASSURE AN EVEN COLOR MIX OF THE INTERLOCK PAVERS?
By taking pavers from several bundles or pallets at a time.
WILL AN EDGE RESTRAINT BE INSTALLED?
Yes, an edge restraint around the perimeter of the pavers is essential for eliminating horizontal creeping of the pavers and loss of bedding sand.
ARE THE JOINTS FILLED BETWEEN THE INTERLOCKING PAVERS?
Yes, with clean, fine sand. The sand should be dry sand so it will flow freely into the joints. The pavers are compacted during and after filling to begin the interlock of the units and prevent sand from washing from the joints.
SHOULD THERE BE AN INSPECTION OF THE INTERLOCK PAVERS AFTER THEIR COMPACTION?
Answer: Yes, the owner and the contractor should inspect the pavement together and confirm the owner's satisfaction.
DO I NEED TO SEAL THE INTERLOCK PAVERS?
No, pavers are extremely durable. Sealing, however, may enhance the colors and may prevent staining. Allow a minimum of 60 days after completion of the installation before sealing. Consult your supplier for recommendations on cleaning and sealing.
HOW LONG DO INTERLOCK CONCRETE PAVERS LAST?
30 years which is much longer than other pavements.
CAN DIRTY OR BROKEN INTERLOCK PAVERS BE REPLACED?
Yes, you can be assured of replacement pavers by keeping extras from the job. When replacing a paver, scrape out the sand in the joints from those surrounding the paver to be removed. Use two screwdrivers to wiggle it out. Others can be removed by hand. Insert the new interlocking paver, replace the joint sand, compacting the paver into place with a rubber mallet.
WILL FREEZING AND THAWING DAMAGE THE INTERLOCKING PAVERS?
No, damage from ice is virtually non-existent. The joints allow the pavers to move without cracking in freeze-and-thaw cycles, unlike concrete which can crack.
IF INTERLOCK PAVERS NEED TO BE REMOVED FOR BELOW GRADE REPAIRS, CAN I REPLACE THEM AFTERWARDS?
Yes, unlike other pavements, concrete pavers can be easily removed and reinstated without any visual or functional changes.
WILL INTERLOCK PAVERS BE SLIPPERY?
No, their surface texture is ideal for obtaining safe traction in pedestrian, vehicular, and pool applications, even when wet.
Interlocking concrete pavers create a beautiful and durable pavement which should last a minimum of 30 years when installed correctly. Other pavements such as asphalt or poured concrete experience a much shorter life. A well-designed and durable project can depend on you taking a little extra time making the right decisions to get the best possible results.
KNOWING YOUR CONTRACTOR
Just knowing something about a contractor isn't enough. In order to ensure a quality installation, you should ask questions of the contractor like
How long have they been installing pavers?

What percentage of their total business consists of installing concrete pavers?

Will they provide you with three references, not only recent ones but from past jobs?

Can you contact their references and inspect the jobs?

Do they have a portfolio of photos and letters to qualify themselves?

Are they in good credit standing?

Do they have current liability insurance?

Do they guarantee their work for two years? And are the stone pavers guaranteed for life?
With answers to these questions and others you might have, plus answers on how to know when the installation is being done right, you should be able to select a competent contractor.